Sponsors 2023
Many thanks to our wonderful sponsors, without whom we would not be able to run the festival.
We are grateful to them for supporting us with glasses, flyers, tshirts, banners et al. We have a few opportunities remaining for this year so please click 2023 Sponsorship opportunities to find out more.
Where you'd like to support us in 2024 please click this email sponsorship@yorkbeerfestival.camra.org.uk for details. You'll be invited to the trade session, have your logo and description on the website and credited in the programme.
To advertise in the programme please contact Neil Richards at Paper Red Media by phone on 01536 358670 / 07710 281381 or email moc.tenretnitb@sdrahcir.n moc.kooltuo@aidemderrepap.
Our sponsors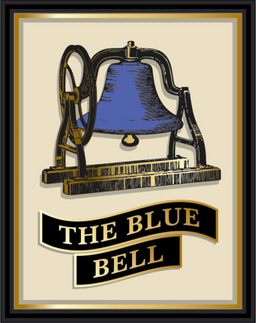 The Blue Bell
on Fossgate is York's only untouched, Grade II*-Listed Edwardian public house. Our very own Master Cellarman takes great care in sourcing and preparing the seven cask ales always on offer.
From Milds to Bitters to IPAs, there's always something for every palette at The Blue Bell.
For the duration of the York CAMRA b festival, The Blue Bell will be closing at midnight so you can enjoy an extra tipple when the festival closes! Blue Bell cellar tours are between 5pm and 6pm Thursday 14th - Saturday 16th September on a first come-first served basis.
Find out more at the The Blue Bell website or on Facebook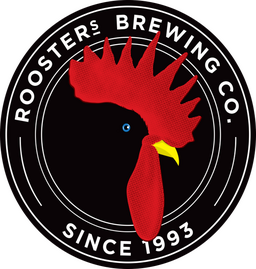 Established in 1993 and seen by many as being one of the forerunners and pioneers of the UK craft beer scene,
Rooster's Brewing Co.
is an independent, family-owned brewery and onsite Taproom based in Harrogate.
Originators and innovators of quality, new world pale ales, with an emphasis on flavour and aroma, from their inception, Rooster's beers stood out and turn heads, with Yankee (the brewery's flagship pale ale) leading the way.
Fast forward thirty years, with countless awards having been won along the way – at competitions both at home and abroad – Rooster's ethos has always remained the same; to consistently brew quality, easy-drinking and well-balanced beers.
Find out more at the Roosters website or on Roosters Facebook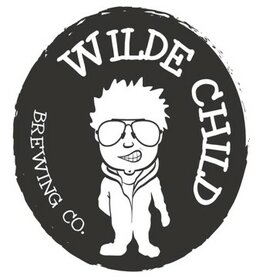 Wilde Child Brewing Co.
was born out of a Leeds based garage in 2016 and is the brainchild of one man, we transitioned away from the garage in 2018 to our current two unit home in Armley.
Having won numerous domestic and international awards, we're now proud to be dealing with some of the best pubs, wholesalers and supermarkets the UK has to offer. Despite the surreal and fast paced journey we've been on, our ethos has always remained the same - create big and bold beers that provoke you into thinking about what you're consuming and take you on a journey based around extreme flavour.
Welcome to the world of 'An Unruly Beast.'
Find out more at the Wilde Child website or on Wilde Child Facebook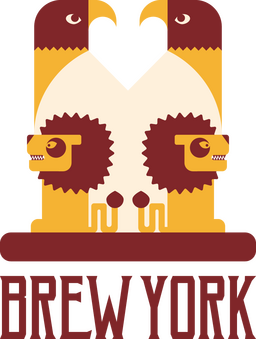 Brew York
Founded in 2016, Brew York is an independent craft brewery based in York. With a bustling Beer Hall, Taproom, Brewer's Yard and riverside beer garden at the original city centre brewhouse on Walmgate, the brewery also has venues in Pocklington, Leeds, and runs Handley Tap - a weekend taproom located at the main production brewery in Osbaldwick, York.
Known for best-selling fruit bomb IPA Juice Forsyth and classic cask pale, Calmer Chameleon, Brew York hits the spot on both choice and quality.

Find out more at the Brew York Website or on Facebook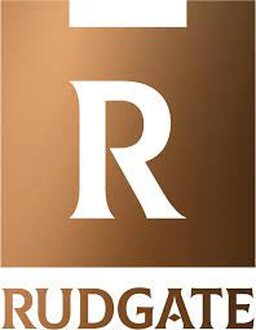 Rudgate
has been brewing beer for over 30 years now, right in the heart of Yorkshire. Our Viking themed core cask range is inspired by the location of the brewery which is on the old Roman road of 'Rudgate'. This road led the Vikings along our vale defeating the Romans.
We expanded into a new modern facility in 2010/11, on the same site, with the same history and we keep brewing award-winning, Viking themed ales, including Jorvik Blonde, Battleaxe and Ruby Mild.

Find out more at the Rudgate website or on Facebook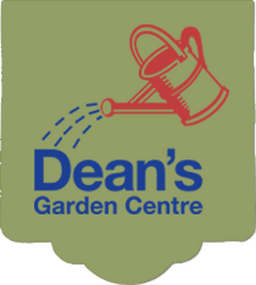 Dean's Garden Centre
is a second-generation family run business serving local gardeners for over 50 years. We are in Stockton-on-the-Forest and Scarborough.
We produce our own spring and summer bedding plants, herbaceous perennials and vegetable plants from our nursery site located just a short distance away from the York store.
There are popular coffee shops on each site which serve hot and cold meals, drinks and snacks all year round so you can make a trip to see us as a day out for the whole family.
Find out more at the Dean's Garden Centre website or on Dean's Facebook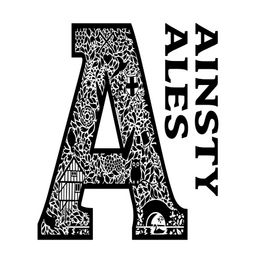 Ainsty Ales
is an award-winning Microbrewery & Taproom based in York. The Brewery is located on a working-farm and we produce our own beers and lagers into cask, keg, bottle & can.
We have a vibrant Taproom which is open on a Friday all year round and Saturdays May to October, various street-food vendors cook for us most weeks and we also have live-music.
You can buy all our small packed products via our website including our very popular Bag in Box Beers .... Brewed in the York Wapentake.
Find out more at the Ainsty Ales website or on Ainsty Facebook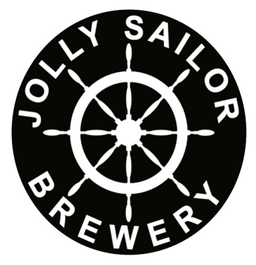 Jolly Sailor Brewery
is located in the market town of Selby, on the banks of the River Ouse. The brewery was established in 2012 and has been on its current site since 2013.
Jolly Sailor Brewery prides itself on producing great, quality real ale and supplying it in Cask, Bag in box and also Bottles, lately branching out into producing some keg beers as well.
Find out more at the Jolly Sailor website or on Jolly Sailor Facebook

Directly opposite York Beer Festival's 2023 venue,
The Waggon
is a regular GBG entry and former York CAMRA Pub of The Year. Run by proper cask enthusiasts, you will find seven handpulls with Oakham Citra and Batemans XB permanent fixtures.
Guest beers are carefully selected from top Yorkshire Breweries and further afield. The Waggon has a free to play bar billiard table and a lovely,award winning, little sun trap beer garden to the rear.
Find out more at the Waggon website or on Waggon Facebook

Welcome to
Wold Top Brewery
Where our vision is simple; we want to make great tasting beer, using home grown, and sustainably sourced ingredients for the rest of Yorkshire and the world to enjoy!
To create this, we've spent the last few decades working hard to refine and improve our craft to bring you a range of beers that are full of character and taste.
Find out more at the Wold Top website or on Wold Top Facebook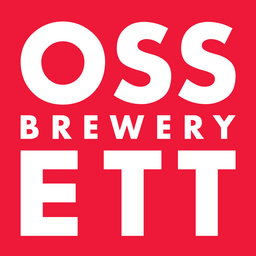 Ossett Brewery
Celebrating 25 Years of Brewing SINCE 1998 - A progressive and passionate independent brewery located in the heart of Yorkshire. Borne of family values, unity, team work and integrity. .
Crafted over a quarter of a century we've perfected the science of producing ales of consistently high quality and honed the art of brewing beers that are loved by all.

Find out more at the Ossett website or on Facebook

Lasercroft is an experienced resin flooring specialist with a reputation for quality and service. Using our directly employed workforce, we supply resin flooring solutions to various industries, including food, drink, and distilleries.
We work hard to recognise the needs of our clients while maintaining high standards of workmanship. Lasercroft holds relationships with the UK's leading manufacturers, allowing us access to a wide range of resin flooring solutions to suit the unique needs of our clients and environment.
Find out more at the Lasercroft website or on Facebook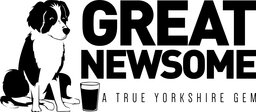 Great Newsome Brewery brews a fantastic range of award winning classic British beer styles on its East Yorkshire family farm using home grown malt, aromatic hops, Yorkshire water and its distinctive yeast strain.
For over 16 years it has focused on brewing great tasting beer which include its best-selling Sleck Dust, Pricky Back Otchan and multi-World Beer Award winning Frothingham Best. Available to enjoy in many fine Yorkshire pubs and bars.
Find out more at the Great Newsome website or on Great Newsome Facebook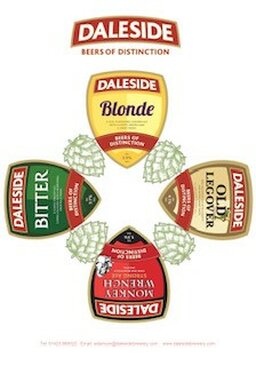 Daleside Brewery was established in the late 1980's. The Brewery moved to its present location in Harrogate in 1991 and began trading as Daleside Brewery.
Our brewers have a family history of brewing going back many generations and they continue to brew our "Beers of Distinction" at Daleside, winning many awards and accolades over the years.
Find out more at the Daleside Brewery website or on Facebook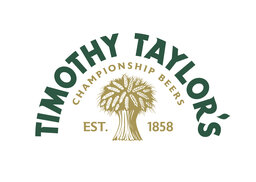 Timothy Taylor's is one of the UK's oldest family-owned breweries with over 160 years' heritage of brewing award-winning cask ales, with their Landlord winning more awards than any other beer, winning both CAMRA Champion Beer of Britain and the Brewing Industry Awards Gold Medal four times.
Established in 1858 when Timothy Taylor began brewing in Keighley, the company remains in the family and is the last independent brewery of its type left in West Yorkshire.
Find out more at the Timothy Taylor's website or on Facebook