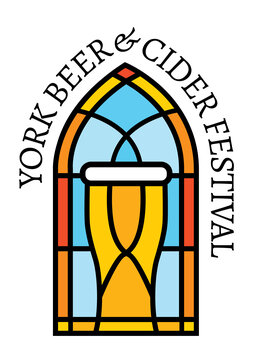 York Beer & Cider Festival 2023 - Supporting York pubs and Locale breweries
And we are now done for 2023. Thanks to the volunteers who helped with setup, open and takedown plus our visitors - all of whom made it a more intimate and enjoyable festival.
We served around 230 beers and 40 ciders plus a range of wine and mead. LISTS NOW PUBLISHED
Got a question? Check out our FAQs. If you're still puzzled then get in touch at Facebook or Twitter
WHERE
St Lawrence Church, Lawrence Street, York YO10 3WP
Just south of Walmgate Bar and close to the Rook and Gaskill and Waggon and Horses pubs
See location on Google Maps click here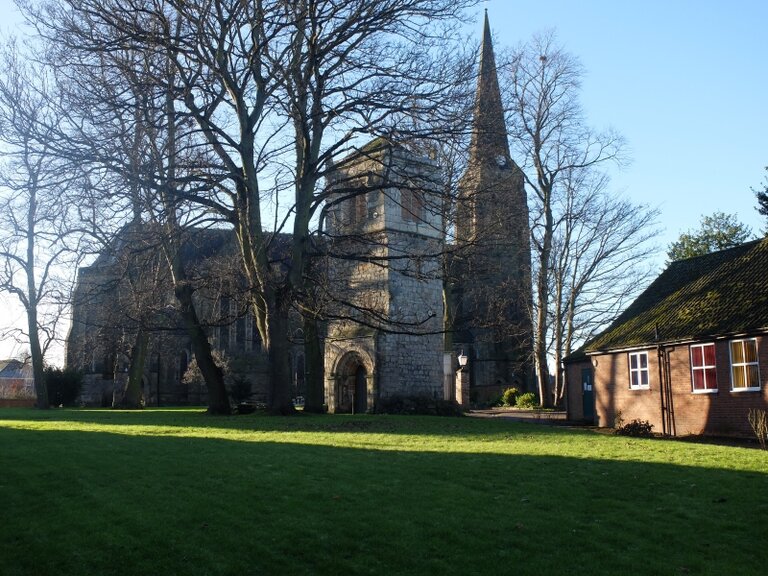 WHEN
September 13th - 16th 2023

There will be two sessions per day

Wednesday 13:
Trade by invitation only 12pm - 4:30pm

Open to public 6pm - 11pm

Thursday 14 - Saturday 16
12pm-4:30 pm and 6pm - 11pm
How to pay on site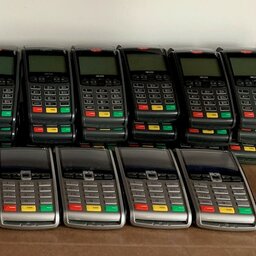 Card or contactless payments are our payment method for all areas - bars, food, membership and tombola.
ADMISSION
Public/CAMRA members:
Wed 13 Advance £4.00
Thu 14 Advance £5.00
Fri 15 Advance £7.00
Sat 16 Advance £7.00
CAMRA members receive £2 discount on advance tickets only and are validated by producing membership card at entrance.
We
STRONGLY RECOMMEND
you
Buy your advance tickets here
to be sure of entry to the festival.
On sale NOW
**It is likely some sessions will be sold out - so "on the day" door entry is not guaranteed.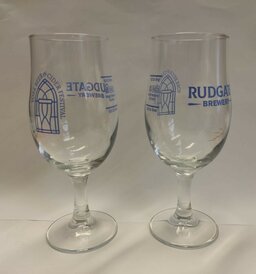 2023 Souvenir Goblets are £3 non-refundable
Polycarbonate glasses are available foc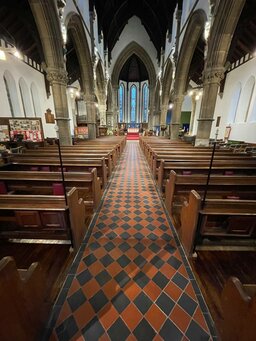 The cask beer bars will be between the pillars and outside walls of the church with keg and European beers across at the end of the nave.
We'll be removing most of the pews and there will be some seating in the church during the festival.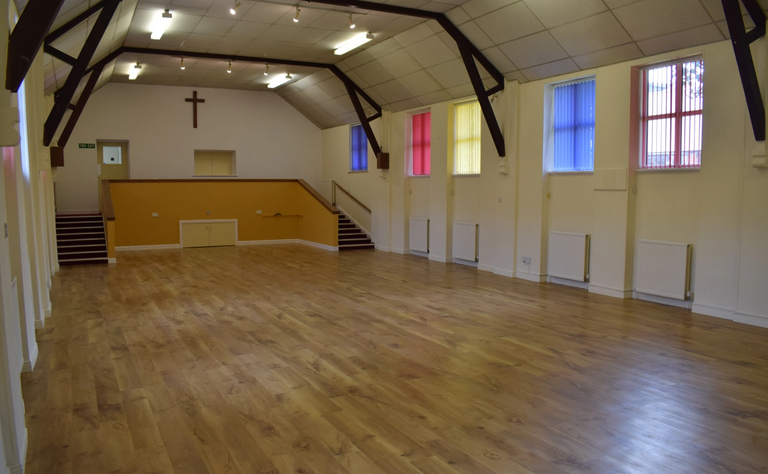 Cider, wine and mead will be in the church hall along with entrance where you will be issued with a wristband for your chosen sessions.
We will also have indoor seating with tables and chairs and in the outside garden under a marquee.
Have a look at our Site Transformation Progress page for progress towards opening.
NEW FOR 2023: Why should Edinburgh get all the glory? York Beer and Cider Festival announce our Festival Fringe 2023
See our Festival Facebook or Twitter pages for latest updates and, from the second week of September, as we set up the festival.
Have a look at our Site Transformation Progress page
How to get to the festival: It's about a 20 minute walk from the rail station and served by buses #10 Stamford Bridge (Stop RL), #67 University (Stop RJ) and 747/X46/47 Pocklington/Hull (Stop RC). Alight south of Walmgate Bar by the Waggon and Horses and cross road by traffic lights. York bus timetables
Where you are interested in sponsoring our festival eg for t-shirts, beer mats, glasses, banners, flyers or casks please read our 2023 sponsorship opportunities then message ku.gro.armac.lavitsefreebkroy@pihsrosnops to progress.
Volunteering - Click here for more information
Advertise in the programme by contacting Neil Richards at Paper Red Media by phone on 01536 358670 / 07710 281381 or email moc.tenretnitb@sdrahcir.n / moc.kooltuo@aidemderrepap.