Cider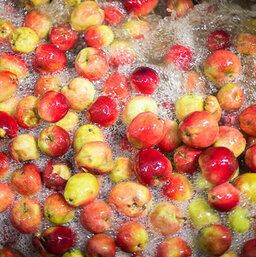 Cider and perry are better than ever, with the quality on offer increasing yearly. A trend has been for fruity ciders, with all sorts of things added, typically meaning they have a lot of sugar and are very sweet.
Although lovely in their own right, the traditional ciders are often much more excellent once you slow down and find the flavours stored within.
We are blessed here at York to have some real cider and perry experts, so if you are unsure, we would be delighted to help you find the perfect cider and perry.
Our provisional cider list will be on a separate site and a link provided when it is finalised in August. It will be updated in real time once ciders are racked and throughout the Festival so you'll always know what's available.